For the third round of
jones
'
Veronaville Home Makeover
, I've chosen the Johnson family. While this is what everyone else is working with:
Stacie, Brian and the twins, Hannah and Teresa (aged 9) love the beach. They can't afford to move to the shore, so they'd like to bring the beach to their home. BONUS The twins don't mind sharing a room, BUT they would LOVE to have their own bathroom (their parents would love it too.
Because I'm doing this in my Medieval hood, things are a little different.
Stacia, Brian, and the twins, Bethany and Betryse (aged 9) love the ocean. Brian is a Captain of a "fishing" vessel. Their house is safely hidden from the coast so Brian doesn't have to worry that his family might be in danger from his high-seas "activities".
Yup, I made him a pirate. :) The best picture of their house is by far the little stream running through their property. They love pulling fish out of their little stream and are just as comfortable in the water as they are on it. Across the little bridge is a still pool that the family uses for relaxing in. The girls enjoy playing under the
waterfall
and love pretending to be mermaids. The statue near the falls likely had something to do with their choice of make believe worlds.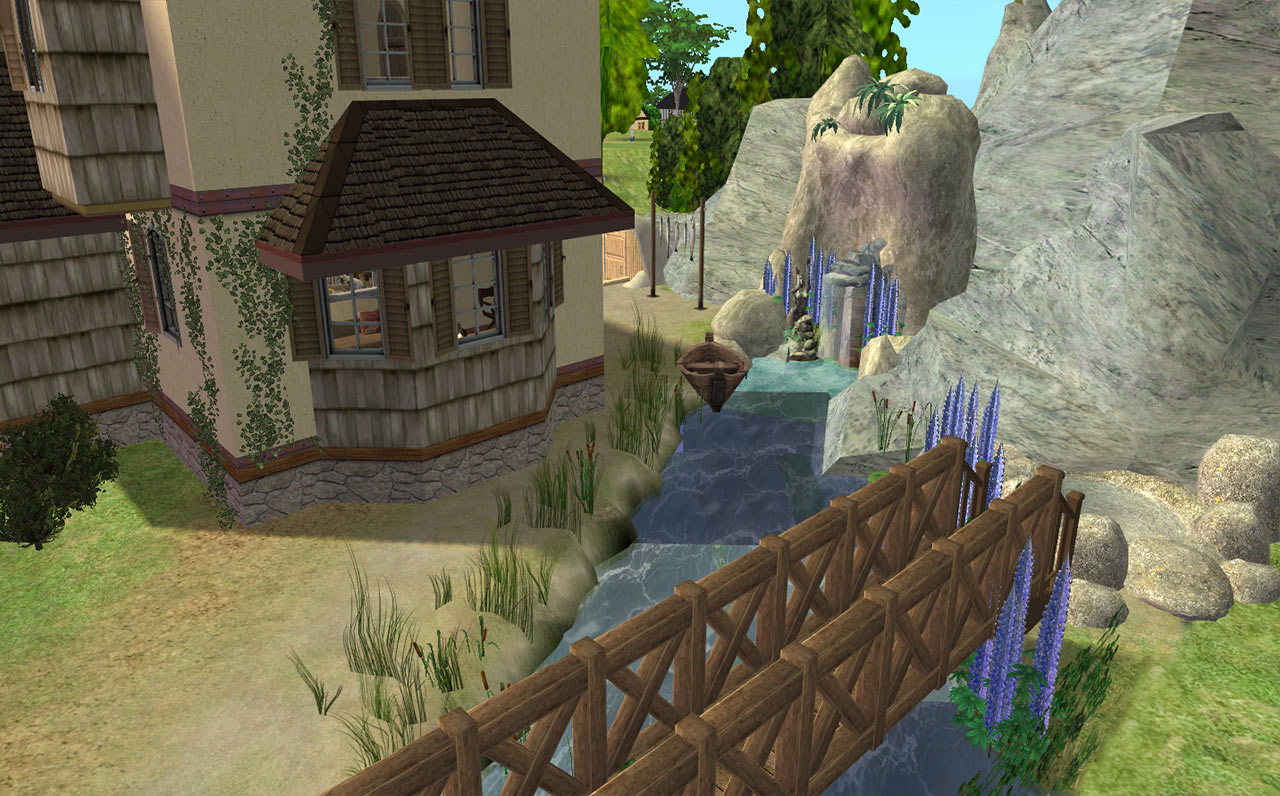 I can't choose just one more image to tease you with, there are a bunch that are really really good. Check out
my whole post
.